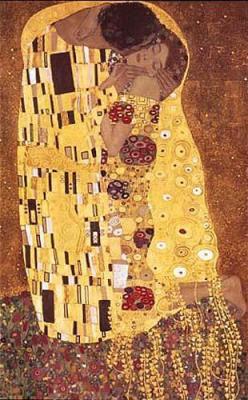 'Der Kus' (The Kiss), Gustav Klimt, 1907-1908
Oil and Gold leaf on canvas.
Isn't it breathtaking?
For ages there has been a debate going on about who the red headed woman in the painting is. Reportedly it's a model who went by the name Red Hilda. But others say that it's Klimt's longtime girlfriend Emilie Flöge.
Nothing like a little mystery to make a painting that much more interesting.
imgsource wolrdgallery.co.uk
Love,
LF
- PS: sorry about the pictures not working in the previous post, no idea what happend! -