Dear Readers,
First of all I would like to apologize for the lack of posting, I have been out celebrating the holidays and rather uninspired(Oh dear!). However after reading just a few pages of Nina Garcia's "The One Hundred" that has changed!
I must say her style of writing is excellent, as are her well thought out layouts:text+history+images+quotes and so on keeps the reading of all 284 pages interesting.


In magazines, tvshows etc. there is always one question that is constantly being asked when interviewing the fashion fabulous;"What is your key tip/rule/guideline when it comes to fashion?". Here I have listed the style rules/guidelines I found most memorable&useful(in no particular order). Don't forget that even though these are listed as fashion "rules", you should see them as guidelines/tips, because fashion is and always will be
Limitless.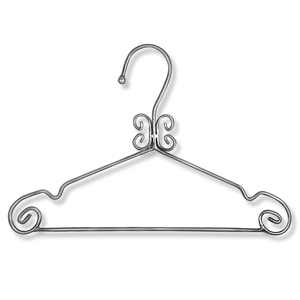 1.
Create a colour palette -Sophia Kokosalaki
(
fashion designer)
After experimenting a while you will know which colours do and do not look good on you. Knowing this you can create a colour palette which will make shopping easy, you won't try the pale yellow top because you know it won't look right which will save time to try on the
colours that will work for you.
2.
Variety is key
- Nicole Richie
"Always accessorise when wearing jeans and T-shirts. You can wear the same outfit over and over, but with different accessories, it never looks the same."
3.
Balance - Nina Garcia

When wearing voluminous clothing the key is balance says former Elle editor-at-large. When wearing voluminous clothing, wear it either on top(an oversized cardigan for example) or on the bottom(like a puffy tulip skirt) otherwise the effect will be too
overpowering.
4.
Go for Quality, not quantity
-
Stanley Marcus(Neiman-Marcus)
This is so true. Especially for basic essentials like jeans. Once I bought a pair of jeans at H&M(no offence, I love me some H&M!) and after a few weeks it became all fluffy around the knees. I don't know how better to describe it, it was just a clear pointer that it's essential to go for quality when shopping for basics like jeans, which will be worn and thus washed a lot.

5.
Skin - Victoria Beckham
In her book "That Extra Half an Inch:Hair, Heels and everything in between" Victoria Beckham writes that she finds there should be a balance when showing skin. So when you're wearing a short skirt keep it covered on top, and whilst wearing something like covering jeans, opt for more skin on top. Even though Victoria might not always obey her own style rule, this is a pretty good style rule. I must say though that I don't find it necessary to always show some skin, whether it be on top or bottom.

6.
The Jeans Closet - Michael Kors
"You should have a wardrobe of jeans in different washes and fits—from the pair that's so comfortable you could work out in them to the pair that you can wear with a tie and a sports jacket to dinner."
7.Comfort and elegance - Coco Chanel
A great fashion "rule" from one of the most influential fashion icons of all time
:
clothes should be elegant but most of all comfortable
.
No further explanation needed.
8.Be creative
- Nicole Richie
"Always do what makes you happy when it comes to your style. Don't pay too much attention to what other people say." In others words, don't be afraid to take risks. It might be vital to do so, you see I believe you can only find your own signature style by trying new/different things. Be daring. Be creative.
*9. Matching - LF
Last is one tip I couldn't let you leave without, make sure the colour of your nailpolish goes with the colour of your(cocktail) ring. Silver and gold are of course not to be taken in mind here. If you choose a coloured ring, let's say green, don't wear bright (neon-)pink nailpolish. Trust me, I've seen it before, it doesn't add any form of fabulousness whatsoever.
X
LF